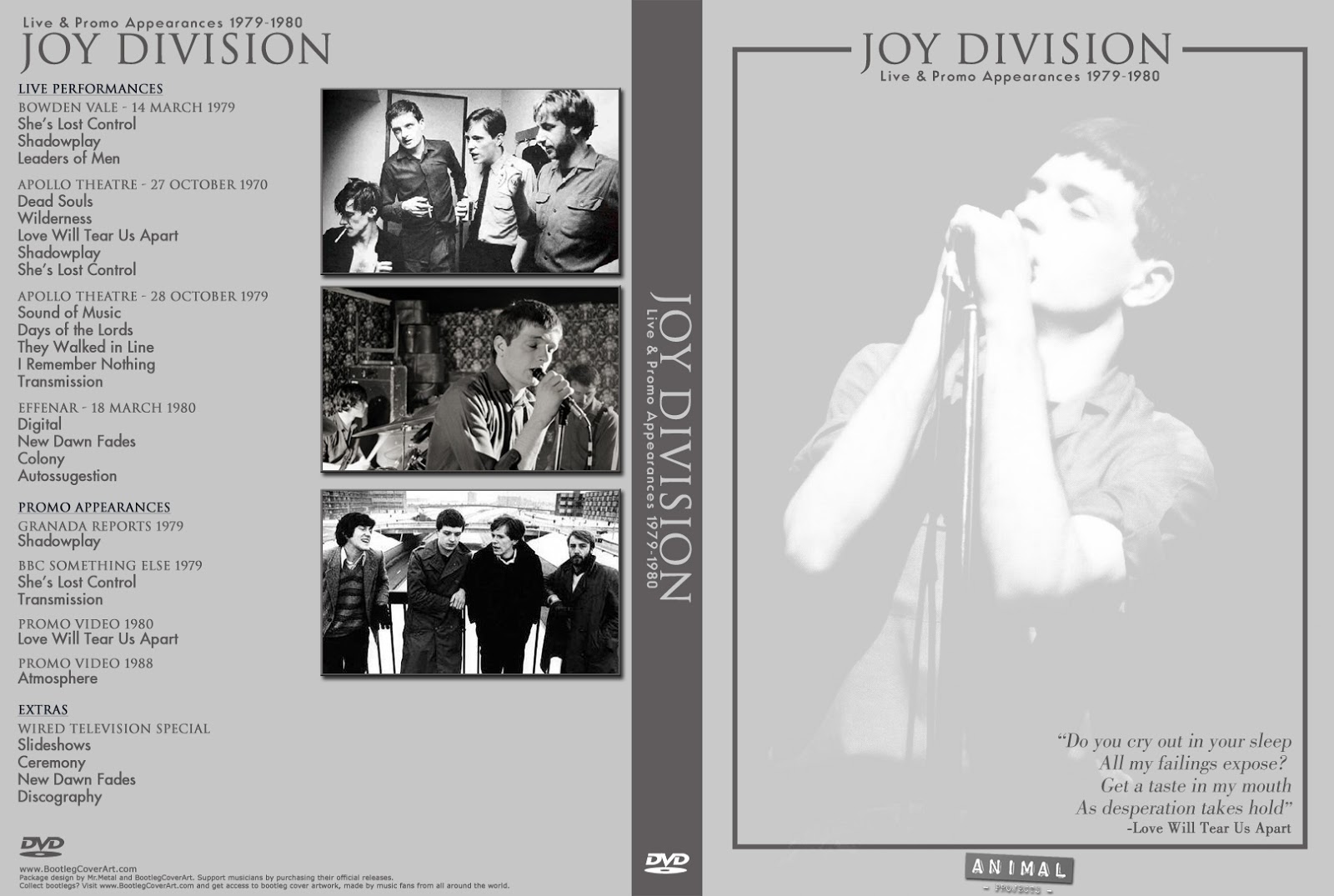 (DVDfull pro-shot)
infos here
4:3 29.97fps
PCM Stereo
Sources:
Here Are The Young Men (Master VHS).
Substance (1st Gen VHS).
Clips from various sources.
HiRe Pictures.
Sbds and Audience recordings.
All the live footage was rearranged in chronological order and following the concert setlist. Where a decent sbd or aud recording was available that was synced and remastered.
Live Appearances
Bowden Vale 1979-03-14
01 - She's Lost Control
02 - Shadowplay
03 - Leaders Of Men
Apollo Theatre 1979-10-27
04 - Dead Souls
05 - Wilderness
06 - Love Wil Tear Us Apart
07 - Shadowplay
08 - She's Lost Control
Apollo Theatre 1979-10-28
09 - Sound Of Music
10 - Days Of The Lords
11 - They Walked In Line
12 - I Remember Nothing
13 - Transmission (encore)
Effenar 1980-03-18
14 - Digital
15 - New Dawn Fades
16 - Colony
17 - Autossugestion
Promo Appearances
18 - Granada Reports 1979
19 - Shadowplay
20 - BBC Something Else 1979
21 - She's Lost Control
22 - Transmission
Promo Video 1980
23 - Love Will Tear Us Apart
24 - Promo Video 1988
25 - Atmosphere
Extras
26 - Wired TV Special
27 - Slideshows
28 - Ceremony
29 - New Dawn Fades
30 - Discography