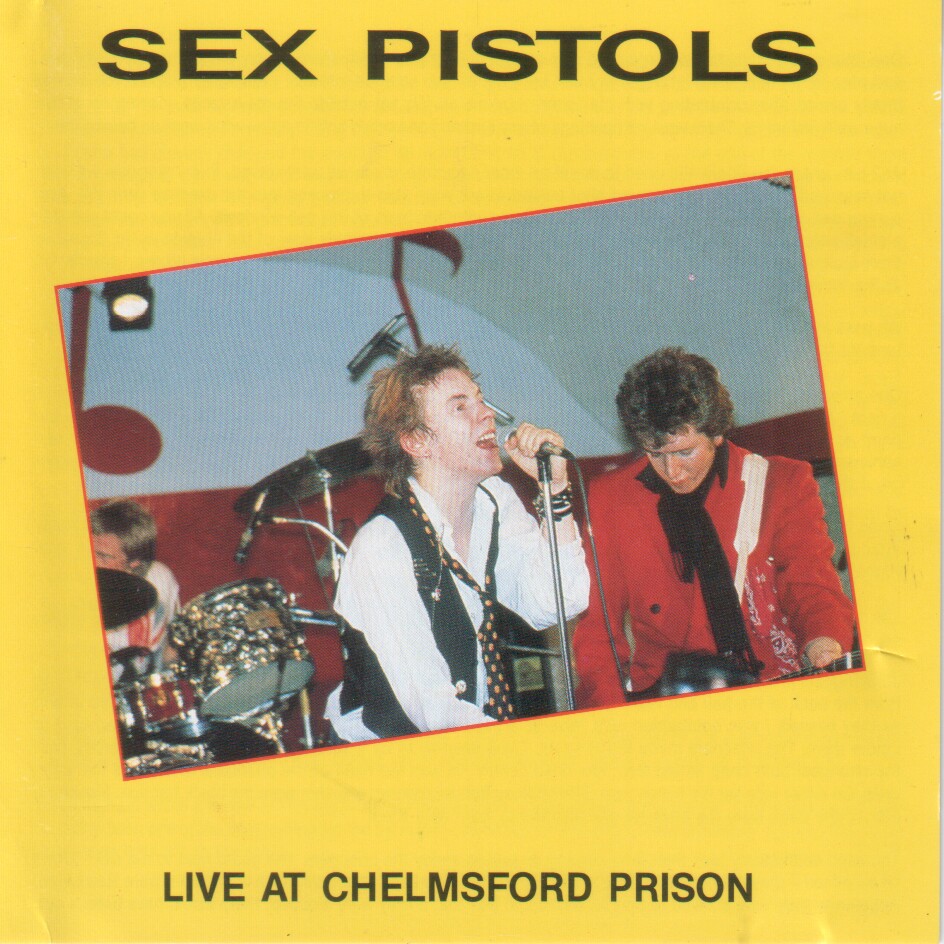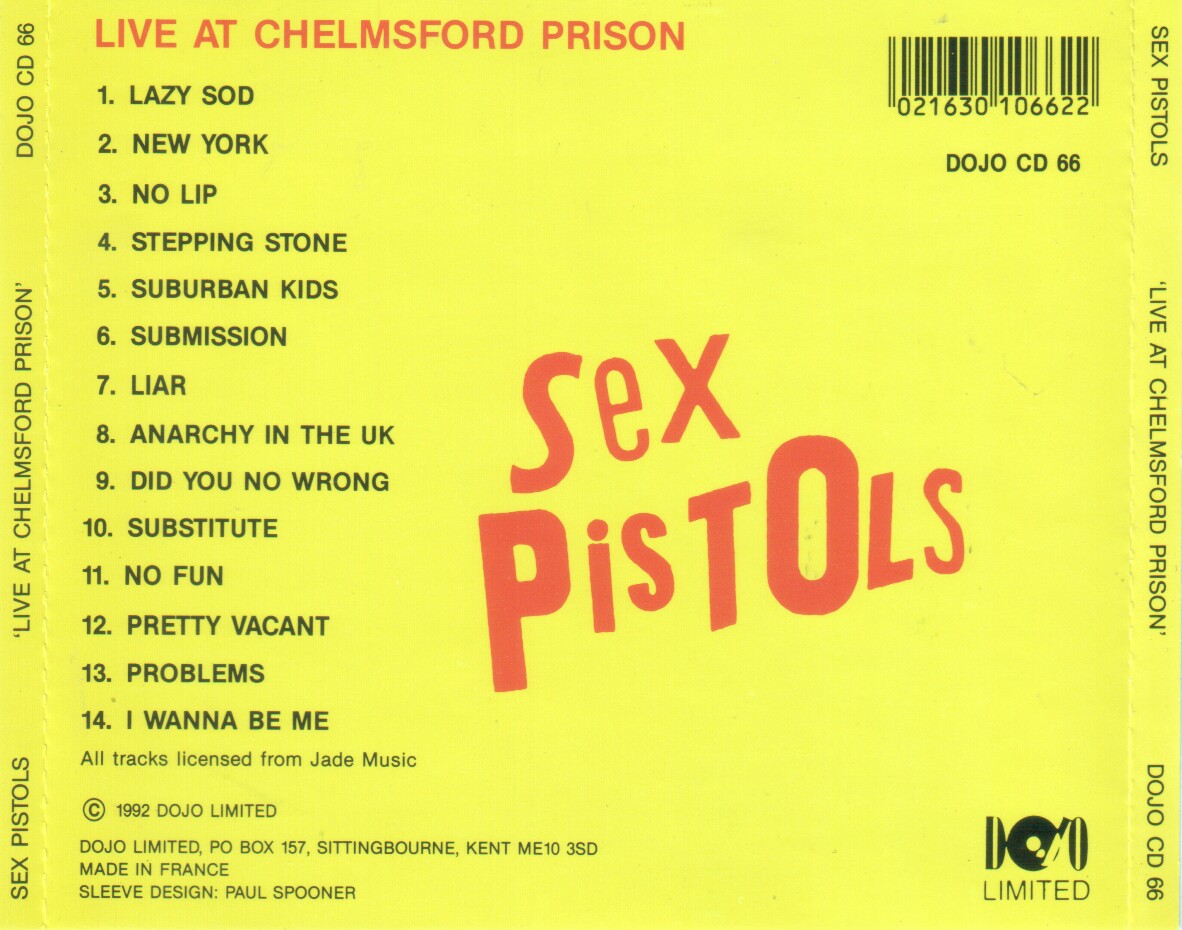 (Soundboard FLAC)
Chelmsford Maximum Security Prison
Recording Label: Restless records
Running Time: 54mins 30secs.
Year: 1990
ISMN: 018777251129
Recording Company Code: 7 73511-2
Quality: 9
Lineage:
Source (SBD) > CD(M) > FLAC
01. Satellite
02. Submission
03. Liar
04. No Fun
05. Pretty Vacant
06. Problems
07. I Wanna Be Me
08. Lazy Sod
09. New York
10. No Lip
11. Stepping Stone
12. Substitute
13. Anarchy in Prison
14. Did You No wrong
Notes:
Brilliant sound recording...Johnny's rants are hilarious. A true testament of a band that had their shit together even though the world around them thought they were just loud-mouthed yobs. Sounds like there's a riot around the prison, but the crowd are thoroughly enjoying seeing the Pistol's live.