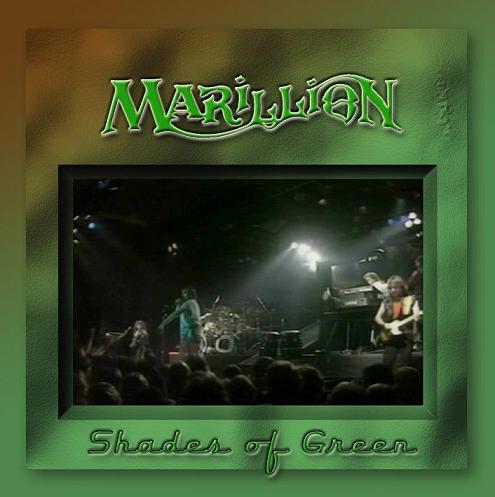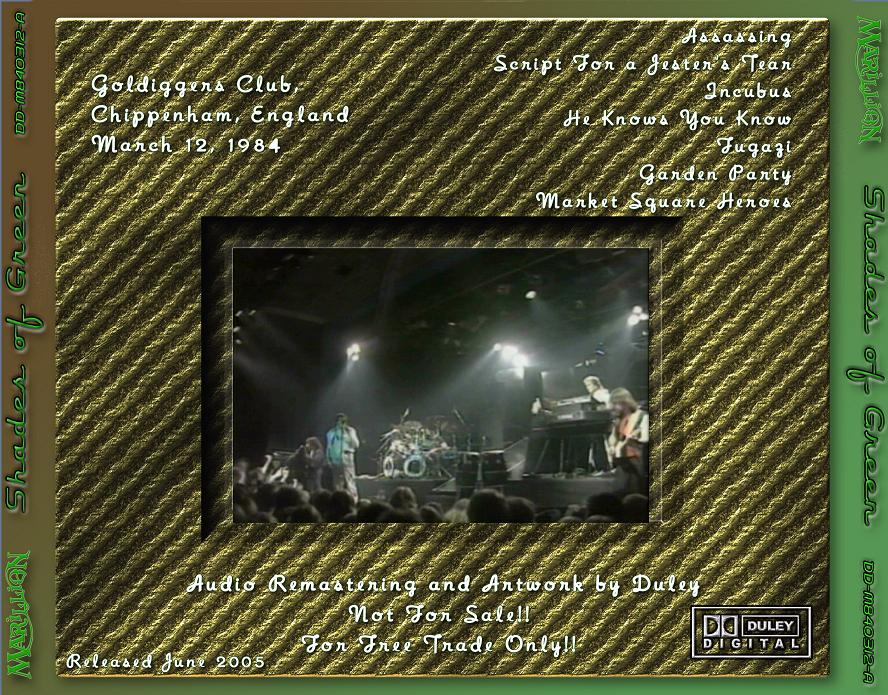 (pre-FM FLAC)
Title: Shades of Green
Venue: Goldiggers Club
Catalog: Duley Digital - DD-M840312-A
Source: Prebroadcast BBC Transcription disc -> cdr -> EAC -> remaster -> CDWave ->flac
01. Assassing
02. Script For a Jester's Tear
03. Incubus
04. He Knows You Know
05. Fugazi
06. Garden Party
07. Market Square Heroes
Time: 53:58
Notes by the uploader
This recording comes direct from a BBC Transcription Disc > CDR transfer. It was recorded quite low, so I normalized the recording. I ran a declicker over it, as there were too many clicks to take them out by hand. The clicks were of the light variety anyway, so were easily removed by the declicker. There are a couple spots remaining where you can hear a slight bump of a removed larger click that the declicker left behind. Only really noticable in headphones.
Very infrequent, and not distracting. The disc had been recorded DAO, so I removed the gaps, and recut the recording on sector boundaries. I cross faded the end of side one of the vinyl disc with the start of disc 2 of the vinyl disc for a more natural transition from Incubus to He Knows You Know.
I applied no EQ. Other than than normalizing and running the declicker, I made no other changes to the sound of this bre-broadcast recording. As this is from the preb roadcast disc, it will naturally sound better than any version of the show that was taped from the FM broadcast. In short, this will probably be as good as it gets for this recording. And it does sound very good.