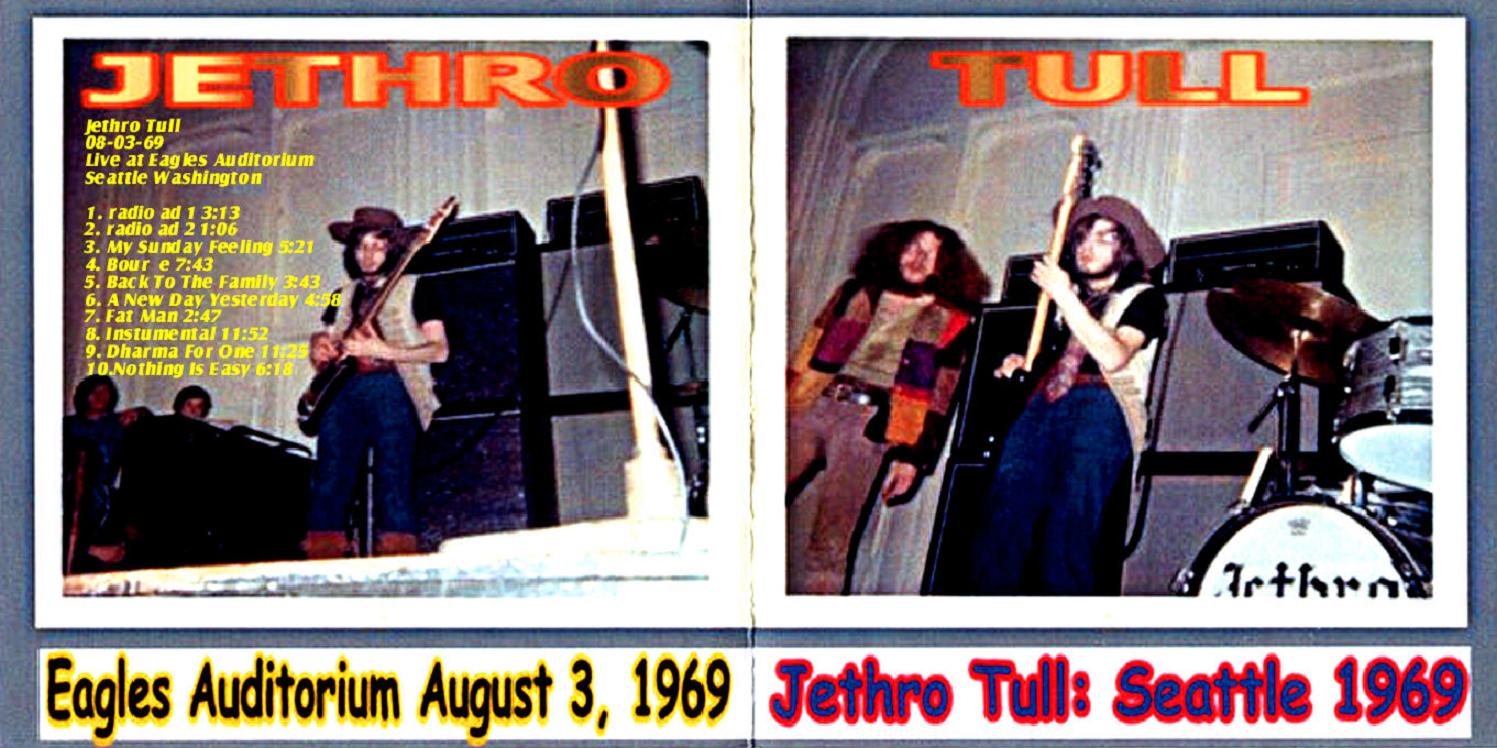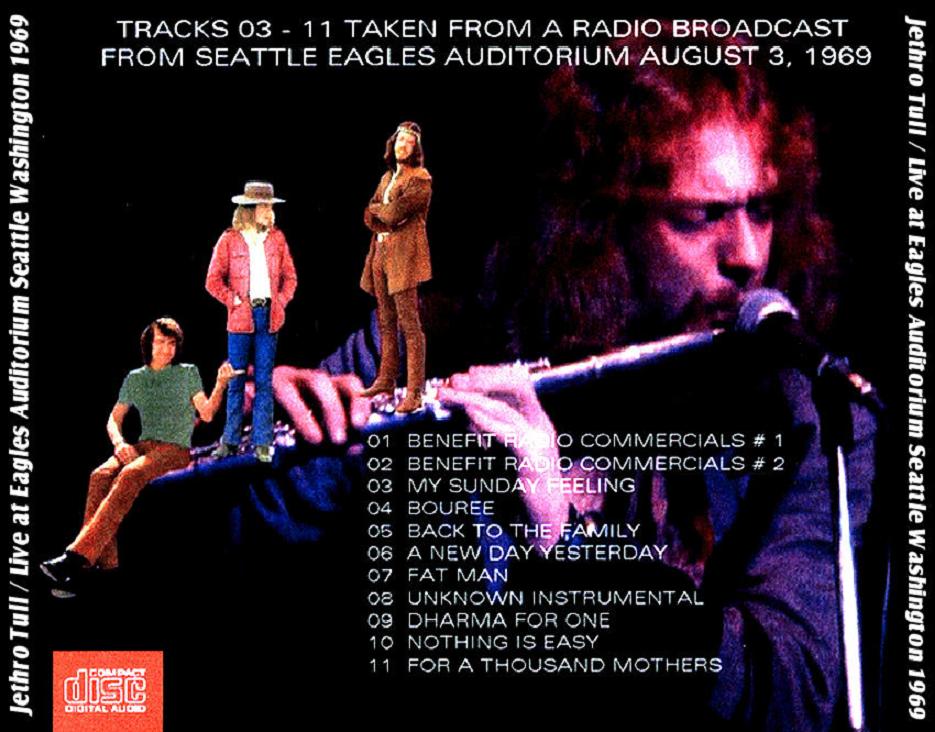 (FM broadcast)
Venue: Eagles Auditorium
Source: Over The Air FM broadcast
Lineage:
1st gen cassette>wav(24/96)>wav(16/44.1)>flac
Transfer:
1st gen cassette>Revox B 215>Monster Studiolink cabling(balanced pair)>Audiophile 192>Adobe Audition 3.0
Taped By: Howie O.
Transferred By: weedwacker
Ian Anderson - vocals, flute, harmonica
Martin Barre - guitar
Glen Cornick - bass
Clive Bunker - drums
01. My Sunday Feeling (cuts in)
02. Bourée
03. Back To The Family
04. A New Day Yesterday
05. Blues Jam
06. Fat Man
07. Dharma For One (Incl. Drum Solo)
08. Nothing Is Easy
Length: 57:34
Notes:
Darrell F.'s 1st gen cassettes made from Howie's master reels. Unfortunately the reels are no longer with us so these are the best copies left of Howie's recordings. This particular recording along with many other Eagles Auditorium shows broadcast on KOL-FM if circulating from Bill B.'s reels will definately either be sourced from Howie's masters or Darrell's 1st gens so these may or may not be an upgrade to existing Eagles broadcasts from this time period if can be traced back to Bill. The recording may switch from stereo to mono periodically since reception wasn't the greatest from where Howie lived at this time which was in the extreme southwest of Seattle over a hill. Through the years people have questioned whether these recordings are truely soundboard or audience recordings and the answer is they are a hybrid of both. I've seen recordings listed as 3/8/69 these tapes were labeled as 3/9/69 and may or may not be the same thing.
Here is some more background info on these recordings from Pat L.
"All were broadcast on KOL-FM on their program called "Great Nights at Eagles". It ran on Sunday evenings and the host was a UW professor named John Chamblis. He borrowed the reels (or had copies) from Mike Reed who had recorded them and was selling copies at the time and was hoping these KOL broadcasts would generate some interest in his venture.
The tapes were recorded on a reel at the soundboard. The input was two microphones hung over the stage, which accounts for the somewhat funky sound--not quite soundboard, but not quite audience."