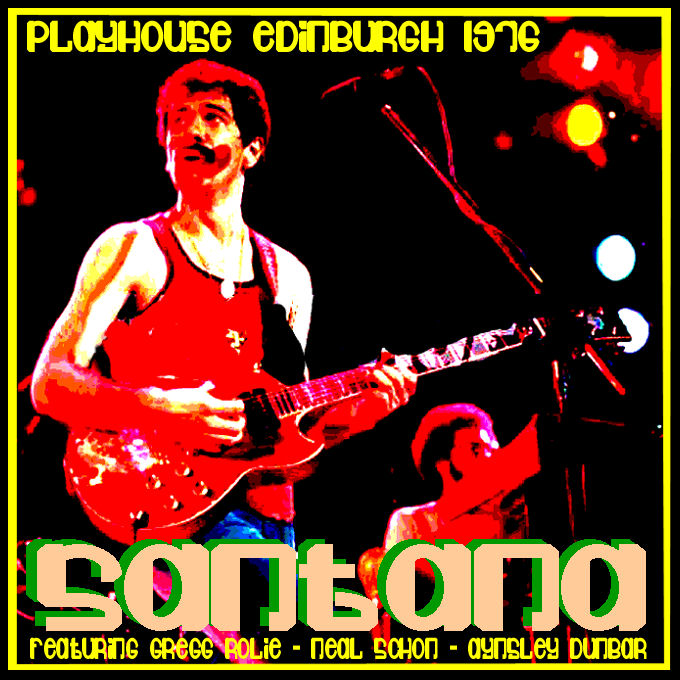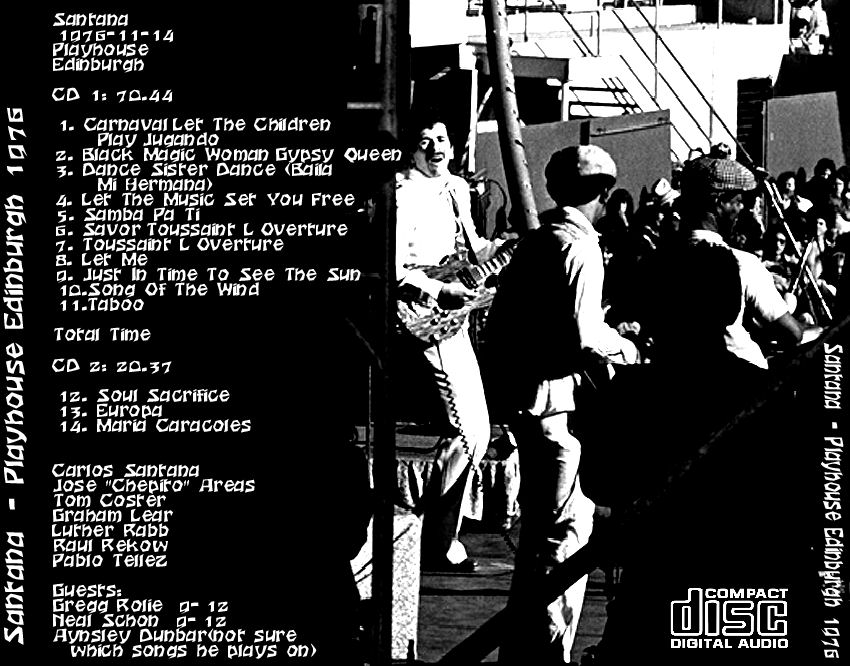 (Soundboard FLAC)
Lineage:
CDR from a trade/CDEx/Adobe Audition/TLH/Flacfrontend/you
Carlos Santana
Jose "Chepito" Areas
Tom Coster
Graham Lear
Luther Rabb
Raul Rekow
Pablo Tellez
Guests:
*Gregg Rolie #9-#12
*Neal Schon #9-#12
Aynsley Dunbar(not sure which songs he plays on)
CD 1: 70.44
01. Carnaval/Let The Children Play/Jugando
02. Black Magic Woman/Gypsy Queen
03. Dance Sister Dance (Baila Mi Hermana)
04. Let The Music Set You Free
05. Samba Pa Ti
06. Savor/Toussaint L'Overture
07. Toussaint L'Overture
08. Let Me
09. Just In Time To See The Sun*
10.Song Of The Wind*
11.Taboo*
Total Time
CD 2: 20.37
12. Soul Sacrifice*
13. Europa
14. Maria Caracoles
This is truly an extraordinary show, since this is the one and only show I know of that features"Just in time to see the sun" as well as "Song of the wind" with both Neal Schon and Gregg Rolie. Journey and Santana shared the bill at the 76 European Tour. Santana at its best!