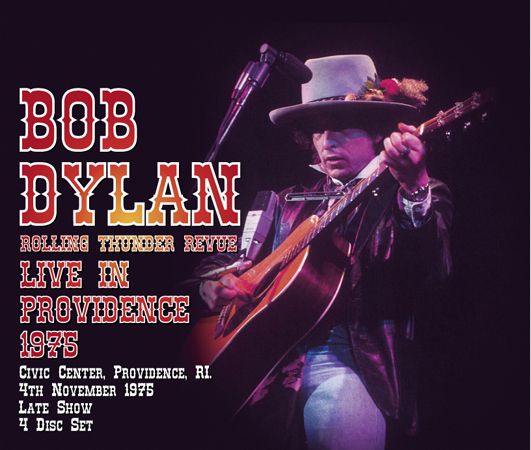 (Audience FLAC)

late show
Civic Center,

source: aud 1st gen reel*

Jerry Moore's copy

lineage: MAC > Reel

master taped by Jimmy Warburton from left mid loge:
sony ecm99a stereo mic > sony tc-152 cassette master/dolby b (decoded) >
7" reel @ 7.5 ips, no nr

technics rs-1506 > tascam hd-p2 compact flash 24/96 > pc >

adobe audition 2.0 (levels) > cd wave (tracking) > flac
transferred & seeded by Rob Berger & JPC3 9/12

* d2t10, d2t11, & d3t01 are from the previously circulated

Warburton 3.75 ips 1st gen reel source

disc one:

set one:
01. Rolling Thunder Invocation
02. Sleazy
03. Trucker's Dreams
04. Don't Blame Me
05. Werewolves of London
06. You Don't Know Me
07. Catfish
08. Life On Mars
09. additional intros
10. Hank Williams Is Dead
11. Please
12. Mercedes Benz
13. Ramblin' Jack Elliot
14. Me & Bobby McGee
15. Friend of the Devil
16. Salt Pork West Virginia
17. Love My Woman
18. When I Paint My Masterpiece
19. It Ain't Me Babe
disc two:

01. Hard Rain's A Gonna Fall
02. Romance In Durango
03. Isis
set two:
04. The Times They Are A Changin'
05. Never Let Me Go
06. I Dreamed I Saw Saint Augustine
07. I Shall Be Released
08. tuning
09. Diamonds And Rust
10. Swing Low Sweet Chariot*
11. Joe Hill*
12. Love Song to a Stranger
13. Long Black Veil
14. Please Come To Boston
15. Chestnut/Mare
16. The Night They Drove Ol' Dixie Down
17. crowd
disc three:

01. Masters Of War*
02. Oh Sister
03. It's Alright Ma (I'm Only Bleeding)
04. Hurricane
05. One More Cup Of Coffee
06. Sarah
07. Just Like A Woman >
08. Knockin' On Heaven's Door >
09. This Land Is Your Land
notes:
complete, in the correct order, and a definite improvement in sound quality.
Moore than a year ago, Rob used his shake and bake oven on Jimmy Warburton's 3.75 ips copy of his long gone master if this show. Turns out, Jimmy's back-up had been made out of order for reasons too long to go into, and it's release was met with "excessive" conversation.


Lat month, Rob found Jerry's copy of Jimmy's original, and it was a nice fat 7.5 ips in the correct order!! As noted below, 3 songs were missing from Jerry copy, so they have been patched in from the original Warburton copy. And now for the show!